Striking A Balance Between Church and Fashion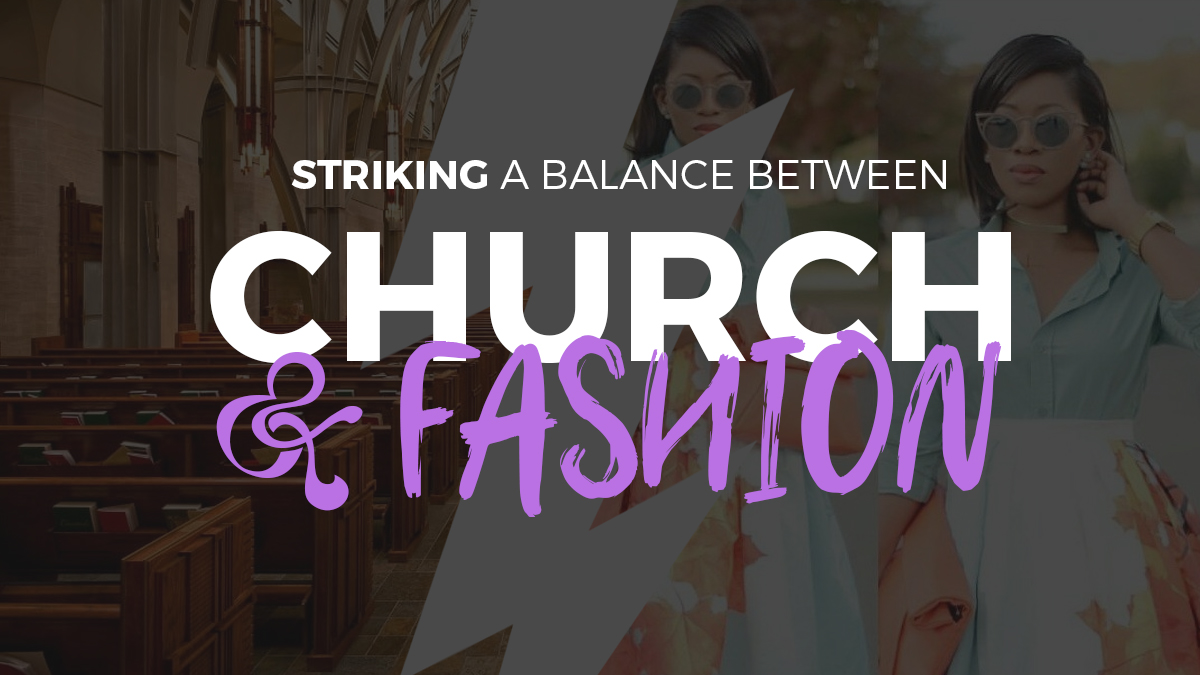 Oftentimes there have been raised arguments, discussions, articles and day to day conversations regarding the church, its evolving state and its indulgence in fashion, and it has never been brought to a good conclusion on what should or should not be worn to church.

The church settings to an extent puts a limit on what kind of outfit should be allowed into its premises, even though there is a 'come one come all legacy'. This then gives rise to the questions "when does it become too much? what should be worn? What exactly is the right kind of fashion to fit into the church." With answering these questions comes a great need to bridge the gap between the two, to come to a place of agreement, and to strike a balance between the church and fashion. This begets another question 'where do we strike the balance?'

Fashion to a lot of people is a mode of expression, and humans have been known to react negatively when they feel their freedom to expression is being tampered with, and since it's not a plan of the church to tamper with the freedom of expressions, this is where the kind and the will of the human comes to play, and the need for modesty arises.

See: 1 Timothy 2:8-10

"I desire…that women should adorn themselves in respectable apparel.

While this passage of the Bible talks about women, it also should apply to men too. It does not say, do not wear expensive clothing, it says, in whatever you do, whatever you wear, be modest about it.
Modesty can mean fashionable!

In all honesty, it would be improper to throw on a t-shirt over a pair of sweatpants, to attend a board meeting, in the same way, it's improper to wear certain outfits that would be termed immodest to church.

The church has had a standing legacy on modesty for as long as it has existed. And yes, it constantly evolves, it constantly becomes more accepting of the society it lives in, but its evolving nature does not make it completely accepting of everything around it.

No, you are not required to dress shabbily and unflattering because you are going to the church, not all. There are outfits which are very amazing, high classed, fashionable, comfortable, beautiful, designers even, and they also pass the modesty test and can be worn to church. God definitely does not have an issue with beautiful and fashionably looking people, Jesus while on earth was not dressed unflattering, during his crucifixion, the Roman soldiers had to cast lots to decide who got his apparel, they had to share the remaining one among themselves. You are allowed to look fashionable, but in all, find the balance.

That which would strike the balance between fashion and the church is the human, deciding that in the process of self-expression.